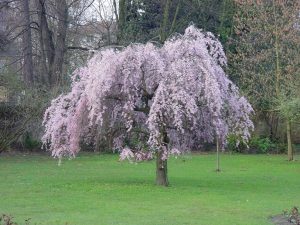 Planting is popular this time of year, but there are some landscaping projects that can hurt your home's curb appeal more than help. It's common to want to add color and beauty to your yard, especially as the weather gets nicer. Many homeowners want to add some planting projects to their yard to express their personality and give them an opportunity to get outside. However, it's wise to also think of any landscaping you do as a means to add value to your home in the event you sell it down the road. Any real estate professional will tell you adding beauty to your yard is great, but not everyone agrees on what's beautiful when it comes to plants. That's why they, and we, typically tell homeowners to stick to neutral landscaping, meaning plants that are widely accepted and enjoyed. If you're thinking of adding trees to your property, our experts here at Standard Construction & Landscaping have the top picks that have been shown to appeal to a broad range of buyers and add profitable curb appeal to just about any home.
Crape Myrtle
This tree is common, particularly throughout the southeast. It produces pretty pink flowers through summer and is known for holding up well to drought and deer. Crape Myrtles prefer hot climates and love the sun, so you don't want to tuck them somewhere out of sight. You can likely expect this tree to be 15-25 feet high and an average of 10 feet wide.
Sugar Maples
Sugar Maples thrive in a range of temperatures and aren't too picky about soil conditions. These trees are hardy and become quite lush and beautiful, especially in the fall with their eye-catching autumn foliage.
Blue Spruce
These trees are nice because they do well in just about any condition. They also get quite large (as much as 75 feet high and 20 feet wide). They don't attract wildlife like deer, but they do produce pine cones you can collect for fall and winter ambiance.
Japanese Flowering Cherry
Despite the name, you won't get any cherries from this tree. You will, however, get beautiful white and pink blooms and a tree that grows as much as 50 feet high. They like to be kept in moist, well-drained soil and don't do too well with caterpillars, aphids, or spider mites. As beautiful as they are, though, it's worth a little extra care.
Oaks
Oaks are a classic tree that's known for going the distance. You'll often find oaks in the yards of historic homes, dating back as old as 300 years. They're famous for their size, color, and shade and are sturdy and relatively low-maintenance.
With this diverse group of eye-catching trees, you're sure to find something that suits your home. When you're ready to plant, Standard Construction & Landscaping is here to help. We'll professionally transport and install your trees, making sure tree selections and arrangement work with your yard and current landscaping. We'll also be sure to plant the trees in a manner that encourages healthy growth, and we'll leave you with tips to help keep your trees looking great for you and any future homeowners!